Attention Seniors and Parents!
Please fill out this form to provide information we need for Senior Night.  More information will be sent to you directly.  Thank you!
Upcoming Schedule
9/29: Rehearsal 5:30-7:30
10/2: Senior Night!  Call time 5:30
Music Mentors - This week in band, week of Sunday, September 27th
Please look over the following information regarding the game on Friday, October 2nd which is also our Annual Senior Night.
Senior Night Information
parents should arrive no later than 6:15 pm at the stadium - we will start announcing names at 6:30 pm

senior parents will need to purchase tickets to the game - there are no complimentary passes for seniors

senior parents will assemble in our end zone (scoreboard side) where they will be arranged into alphabetical order. Students will join them when the band arrives at the stadium

student names will be read along with their escort names - parents and seniors will then proceed along the sideline to about the 50 yd line - at that point the band member will rejoin the band and the parents will go to their seat in the stands

Seniors: Please complete the google forms document below ASAP with nformation to be read on Senior Night. This is due no later than Tuesday, September 29th!
Senior Night Information ( Google Form)
Schedule:
Tuesday, September 29th: Rehearsal 5:30 - 7:30 pm
Friday, October 2nd: Senior Night! Home Game. Call time is 5:30
Congratulations to the 2020 Senior Scholarship recipients!
Music Mentors would like to congratulate this year's 2020 Senior Scholarship recipients:
1st Place - Camryn Silk for an award of $2050.00
2nd Place - Nick Smith for an award of $1375.00
3rd Place - Emily Jarvis for an award of $500.00
4th Place - Sami Zagar for an award of $500.00
Please see this post for more details about these outstanding students' accomplishments!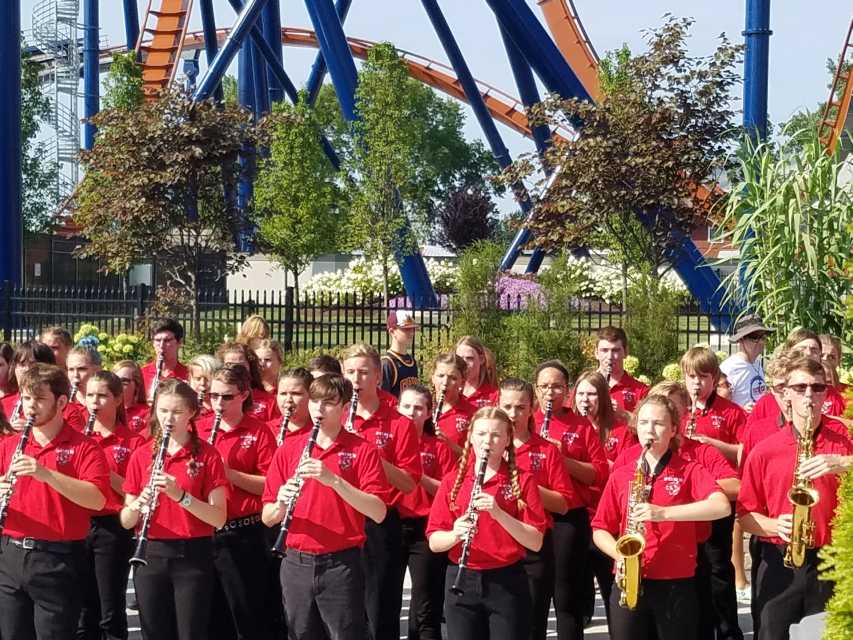 Don't Forget
Amazon Smile
Amazon will donate 0.5% for every qualified purchase made through their "Amazon Smile" program.  Use this link to set "Music Mentors" as your Amazon charity, then do all of your shopping at Smile.Amazon.com
Support Our Sponsors - Click thru to see all of the businesses that support Music Mentors