Picture Day August 4, 2023
Click the below link to access online ordering for your Marchers Pictures.
orders.mkphotostudio.com
select Mentor HS Band from drop down menu
or use access key U4BCMTRR
Students of parents ordering online MUST bring a printed copy of their order - showing an email or screenshot on their phone wont work as MK Photo Studio needs their name and information on paper.
Music Mentors Meeting
08/03/2022 7:00pm
In Person - MHS Band Room
2022 Fighting Cardinal Marching Band Calendar of Events
Please follow this link to find the calendar of events for the upcoming Summer and Season for the Marching Band and Practices.

BACKGROUND CHECKS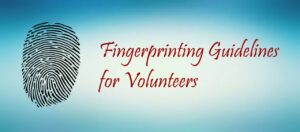 Background checks are run at:
Mentor Board of Education Office - Door 1
6451 Center Street,  Mentor, OH 44060  
No appointment needed
Office hours are from 11:30am-4:30-pm on Mondays, Wednesdays and Fridays
****Photo ID required to run the background check****
You will be asked to provide your Social Security number
Student Volunteers under 18 years of age are required to provide the following form:
Parent Waiver for Background Check for Mentor Students
Results will be emailed to you at the email address provided on the waiver.
Results may take up to 30 business days.
Please note that you must be fingerprinted EACH SCHOOL YEAR if you wish to volunteer during the year.
Everything Disney 2023!
Keep coming here for all things Disney...
WELCOME TO FCMB - 2022-2023 !
In just a few short weeks, all our marchers will be back at the school and prep work to ensure they are set for the season has been in motion!
First and foremost, Music Mentors hopes our FCMB leadership had a fantastic experience at Drum Major Camp! Make it an experience you will never forget!
FCMB Paperwork!
ORDER FORMS are now up on the website for both Guard/Majorettes and Marchers. There will be a "Try-on" day at the high school the first or second week we return. On this day we will take credit card payments. Otherwise payment can be made with cash or checks (payable to Music Mentors). You can find the forms by going to the Links/Forms at the top and then going to FCMB.
Helpful Tips:
EVERY MARCHER NEEDS TO COMPLETE AN ORDER FORM! This $30 goes towards supplies needed for FCMB, guest instructors for band camp week, food, and part of this fee is for the purchase of your student's mobile phone app which will house their "Drill Coordinates" which tells them where they personally should be marching for each part of each song.
The Cedar Point Costs are set by Cedar Point. We can only purchase tickets at these costs for our students and those that chaperone or those with service crew.
Marcher Uniform Form: All uniform items are mandatory! However, having one Dri- Wick shirt is mandatory, having 2 can be a lifesaver (especially when we have back to back events)! Same goes for gloves.
Marching shoes (Dinkles) are sized as men (M) and women (W). PLEASE make sure you indicate that on your form.
Guard/Majorettes: All items specific to their section are mandatory! If you are a returning member and have the items you will need to pay for the fee, Cedar Point and your new parade shirt. Kelly Hoellein will assist in the sizing.
If you would like to pay now to spread the costs out, you can order without sizing and we will have your forms available the night of sizing to update. Please just circle or highlight the size box to indicate you still need to size it.
Paperwork to review or complete:
Uniform Form
OMEA Medical Authorization Form
Permission Slip (will be posted when I receive it)
Medication forms (Same forms the school has - you will need a separate copy of the paperwork for FCMB)
FCMB Tips - Great tips for a successful summer in marching band! The tips are the same, I just do not have a date for credit card payments.
Just a friendly reminder - FCMB is a Pay to Participate activity through the school district. This $200 fee is collected by the district before our first game in August.
***
FCMB 2022-2023
Please ensure you are subscribed to the emails. It is here where you will find information pertinent to the season.
Please ensure that your marcher goes to the link below and registers themselves for FCMB. It only takes a minute!
***
Volunteers needed for the Lake County Fair!
TIME IS OF THE ESSENCE! PLEASE SIGN UP FOR A SHIFT OR TWO TO HLEP US OUT. IF ALL FAMILIES DID ONE SHIFT WE WOULD BE SET! We filled lots spots with the last plea, but we still have a lot to go! Please consider working a shift or two to help us out!
We are need of both student and adult volunteers for parking assistance for the Lake County fair from July 26-31st! This is a HUGE endeavor but with 180-200 band students we should be able to fill these volunteer slots quickly! If everyone took one shift, we can staff this completely to assist in our fundraising efforts and can earn thousands of dollars in the short span of a week! Please consider helping us out! The sign up links are below! Questions can be directed to Meredith Everett at chaperones@Musicmentors.org
EVERY LITTLE BIT HELPS!!
Upcoming Dine to Donates
Every little thing helps the Music Mentors and FCMB.  Visit some of the local business that help us along the way.  Click one of the images below to show when you order, or order online and pickup!
HUGE Thank You to Adventure Subaru
At the beginning of the school year , we were approached by Adventure Subaru on Mentor Avenue and they chose Music Mentors as organization to support for the year for their "Share the Love" Event! If you were lucky enough to view the commercials online that our fearless directors appeared in, you may have seen this campaign! Around mid April, Mr. Poremba received an amazing email stating that Adventure Subaru was awarding Music Mentors a check for over $6300 from this campaign! To say we are grateful and appreciative is just not enough! So if you find yourself out and about shopping for a vehicle, you may want to visit Adventure Subaru as they definitely have our kids on their minds! A HUGE ROUND OF APPLAUSE FOR ADVENTURE SUBARU!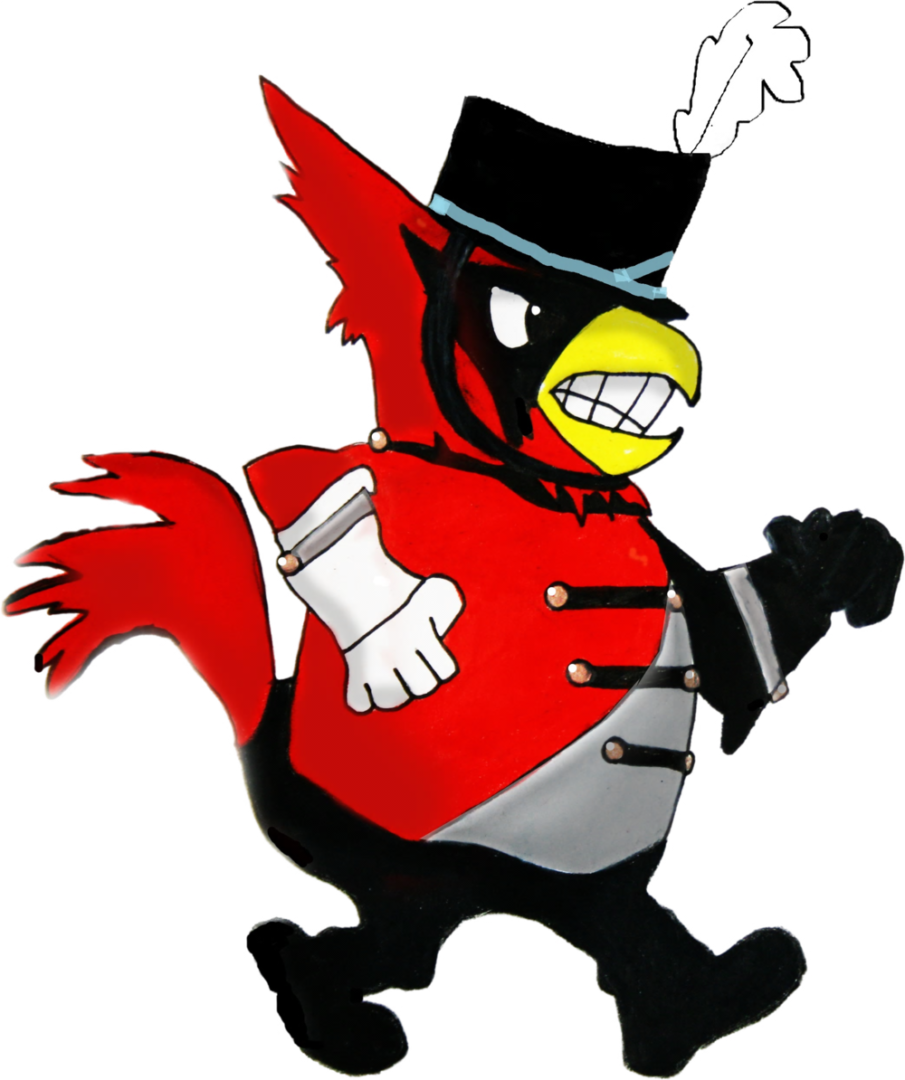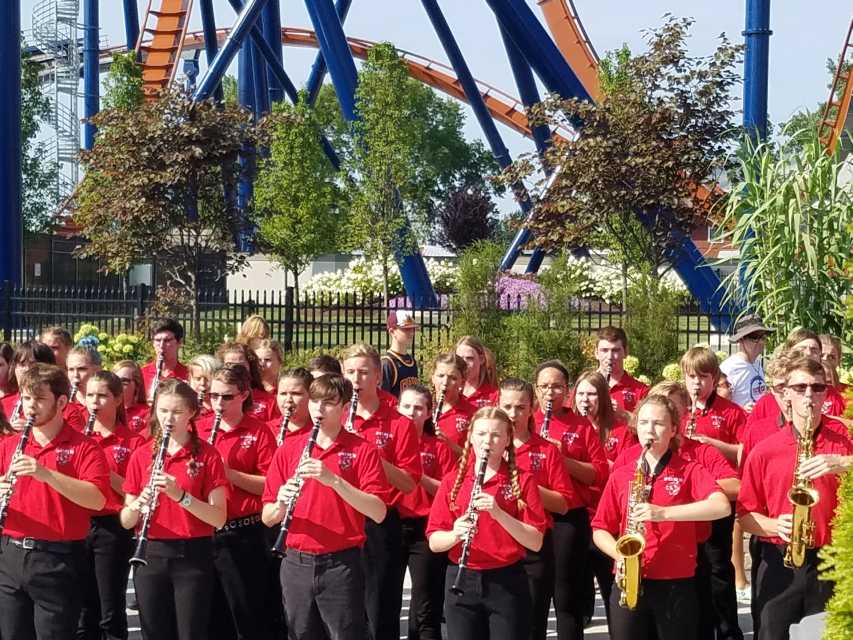 Don't Forget
Amazon Smile
Amazon will donate 0.5% for every qualified purchase made through their "Amazon Smile" program.  Use this link to set "Music Mentors" as your Amazon charity, then do all of your shopping at Smile.Amazon.com
Support Our Sponsors - Click thru to see all of the businesses that support Music Mentors
visit the Sponsors Page to see all that have helped and supported us through the year!