2023 FCMB Majorette and Color Guard Clinics and TryOuts
Clinics
Thursday, April 27th - 4:00pm - 6:00pm

Returning Members interested in trying out for Captain should arrive at 3:00pm

Thursday, May 4th - 4:00pm - 6:00pm
Tuesday, May 9th - 4:00pm - 5:30pm
Thursday, May 11th - 4:00pm - 5:30pm
Monday, May 15th - 4:00pm - 5:30pm
Tryouts
Tuesday, May 16th - 4:00pm - 6:00pm
*** Meet at the MHS Band Room.  We will be outside or in the gym based on the weather.  Please wear tennis shoes and work out clothes.
Questions
Kelly Hoellein - hoellein@mentorschools.org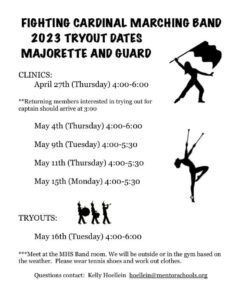 FCMB Spring 2023 Percussion Clinics!
Clinics
Thursday, April 13th - 4:30pm - 6:30pm --- BATTERY Only
Tuesday, April 18th - 4:30pm - 6:00pm --- FRONT ENSEMBLE Only
Thursday, April 27th - 4:30pm - 6:30pm
Thursday, May 4th - 4:30pm - 6:30pm
Thursday, May 11th - 4:30pm - 6:30pm
Thursday, May 18th - 4:30pm - 6:30pm
Auditions
Thursday, May 25th - 4:30pm - 6:30pm
Questions
| | |
| --- | --- |
| Nicholas Strawn | Keegan Obenauf |
| Front Ensemble Instructor | Drumline Instructor |
| strawn@mentorschools.org | obenauf@mentorschools.org |
Who Can Say COOL NEW Uniforms????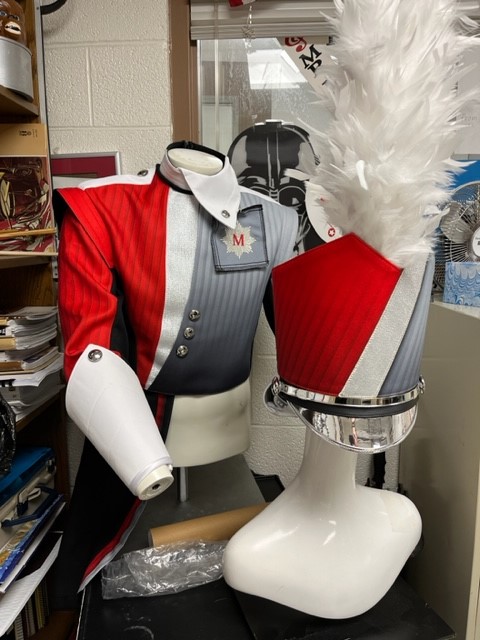 2023 Fighting Cardinal Marching Band Calendar of Events
Please follow this link to find the calendar of events for the upcoming Summer and Season for the Marching Band and Practices.

BACKGROUND CHECKS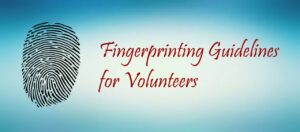 Background checks are run at:
Mentor Board of Education Office - Door 1
6451 Center Street,  Mentor, OH 44060  
No appointment needed
Office hours are from 11:30am-4:30-pm on Mondays, Wednesdays and Fridays
****Photo ID required to run the background check****
You will be asked to provide your Social Security number
Student Volunteers under 18 years of age are required to provide the following form:
Parent Waiver for Background Check for Mentor Students
Results will be emailed to you at the email address provided on the waiver.
Results may take up to 30 business days.
Please note that you must be fingerprinted EACH SCHOOL YEAR if you wish to volunteer during the year.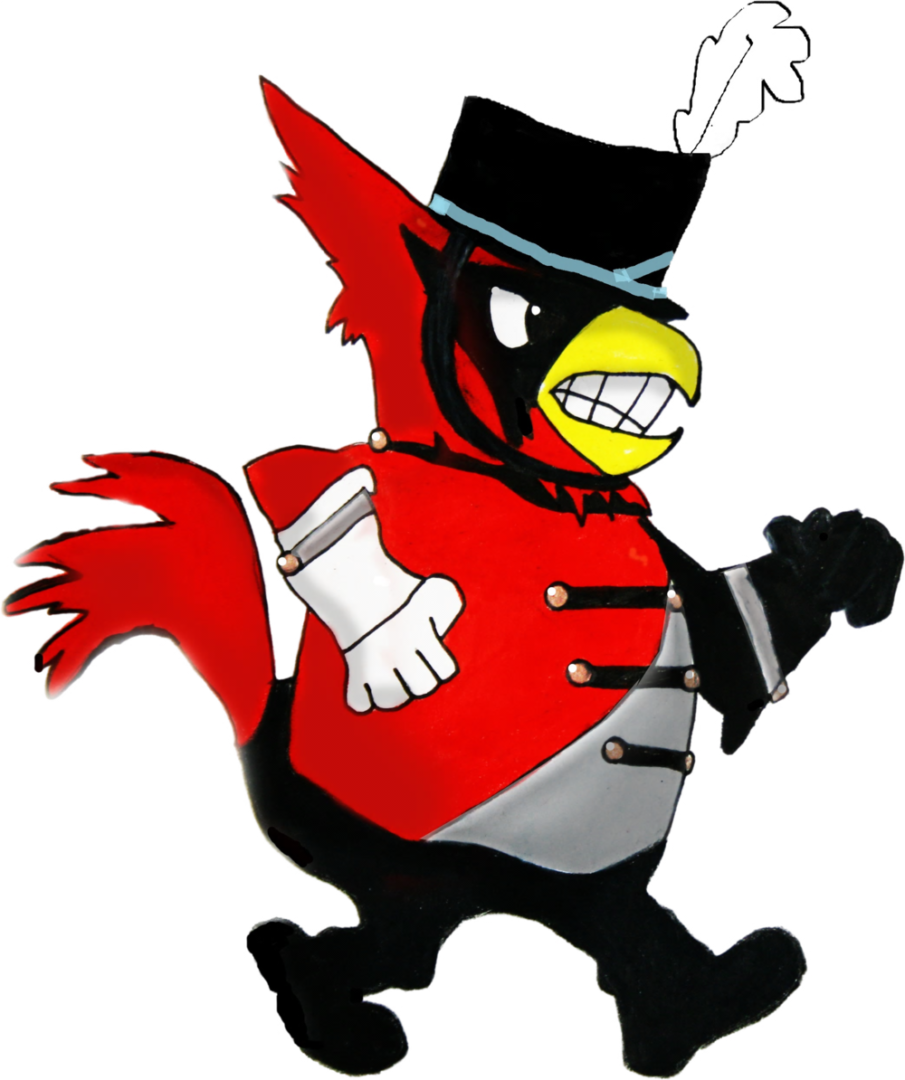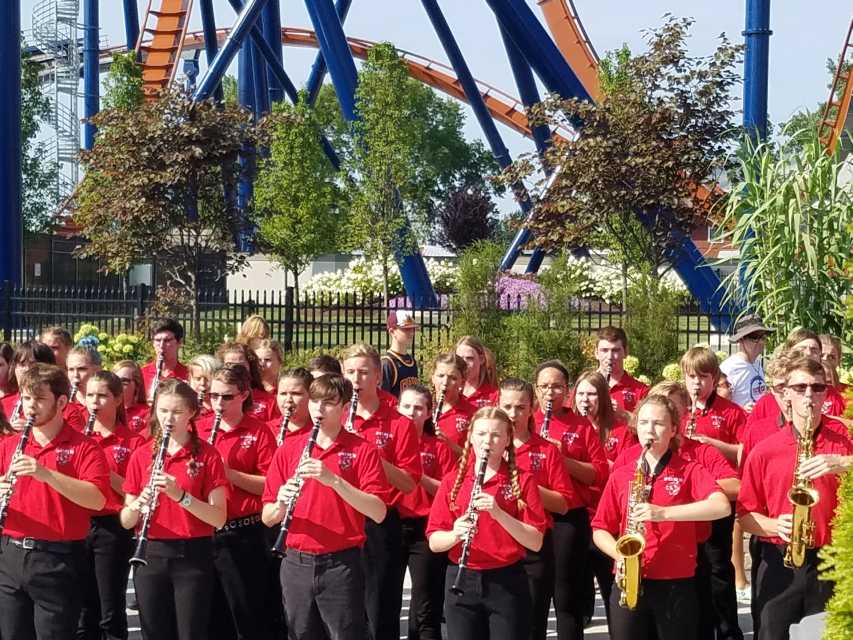 Don't Forget
Amazon Smile
Amazon will donate 0.5% for every qualified purchase made through their "Amazon Smile" program.  Use this link to set "Music Mentors" as your Amazon charity, then do all of your shopping at Smile.Amazon.com
Support Our Sponsors - Click thru to see all of the businesses that support Music Mentors
visit the Sponsors Page to see all that have helped and supported us through the year!