Latest News
What's new in Band? Week of September 24th, 2023

What a Week!

Whew! What a week for the FMCB! We are so proud of all the hard work they have put forth and it was awesome to be able to watch them perform 3 times this past week! And, the bonus – those NEW UNIFORMS look phenomenal!
Thank you to all our volunteers that helped pull together an amazing night for our Lake County marching bands. All the bands did fantastic! It was great to be able to host this event again after so many years! Thank you to the Cardinal Parents Club who held concessions for all our spectators. We appreciate you all!
Congrats to the FCMB for an AWESOME performance at the Perkins High School OMEA competition! And again, thank you to all our volunteers who assisted over the weekend!

We have Homecoming this week! Parade will step off from the high school at 5:30 pm. We hope to see you all there!

3rd Qtr Meet & Greet Snacks

We will be hosting the Shaker Hts. Marching band this weekend. If you would like to donate snacks for our 3rd quarter Meet & Greet, the link is below. Students love homemade baked goods, fruit, slim Jims, string cheese, etc. Please keep our snacks nut free, and individually prepackaged when you donate. We appreciate all your support!

This Week in Band – Week of 09/24/2023

Tuesday, September 26th: Rehearsal 4-7 pm
Thursday, September 28th: Rehearsal 2:45 – 5:15 PM
Friday, September 29th: Homecoming Game! MHS vs Shaker Hts; Call Time is 4 pm; Parade to step off from the high school at 5:30 pm
Saturday, September 30th: Homecoming Dance! Everyone – be smart and be safe!

Brunswick Sound Spectacular, October 21st

Our competition on October 21st has a presale for spirit wear. Please utilize the link below if you wish to purchase a shirt from the Brunswick Sound Spectacular. The link will be open for orders until October 1st and shirts will be available for pick up at the event. No shirts will be sold on site.

LCMEA Marching Band Festival

UPDATED CALL TIME FOR TONIGHT! Call time has been moved to 4:45 PM . The directors have reviewed this with the students in class today.

The LCMEA marching band festival will be held on Wednesday, September 20th at 7 pm at Mentor High School. Marching bands from our Lake County area schools will come and perform their halftime shows. This is a great opportunity for family and friends to see the FCMB perform, along with our neighboring school bands. There is an admission donation at the gate of $5.00. These proceeds go towards the LCMEA scholarship fund.

Reminders for our students:
* Marchers will dress for the "Full" or "White" uniform for this week. You must have your white gloves.
* You should have your black dri wick shirt for underneath the competition shirt.
* Wear your tall black socks.
* Eat before you come to the school.
* Call time is 5 pm.

We hope to see everyone there!
Upcoming Dine to Donates
Every little thing helps the Music Mentors and FCMB. Visit some of the local business that help us along the way. Click one of the images below to show when you order, or order online and pickup!
Who Can Say COOL NEW Uniforms????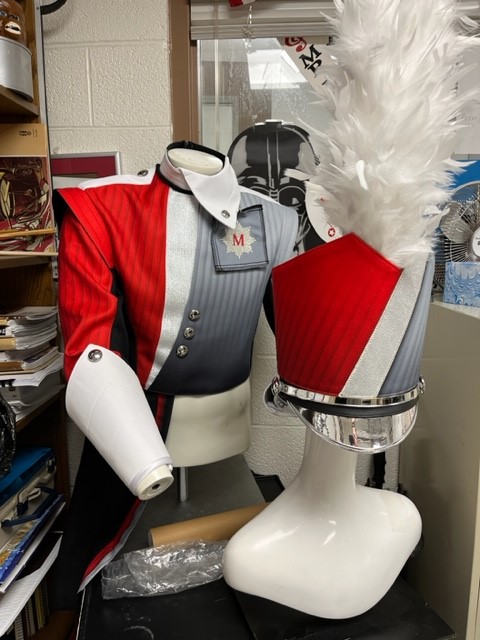 2023 Fighting Cardinal Marching Band Calendar of Events
Please follow this link to find the calendar of events for the upcoming Summer and Season for the Marching Band and Practices.

Blog Posts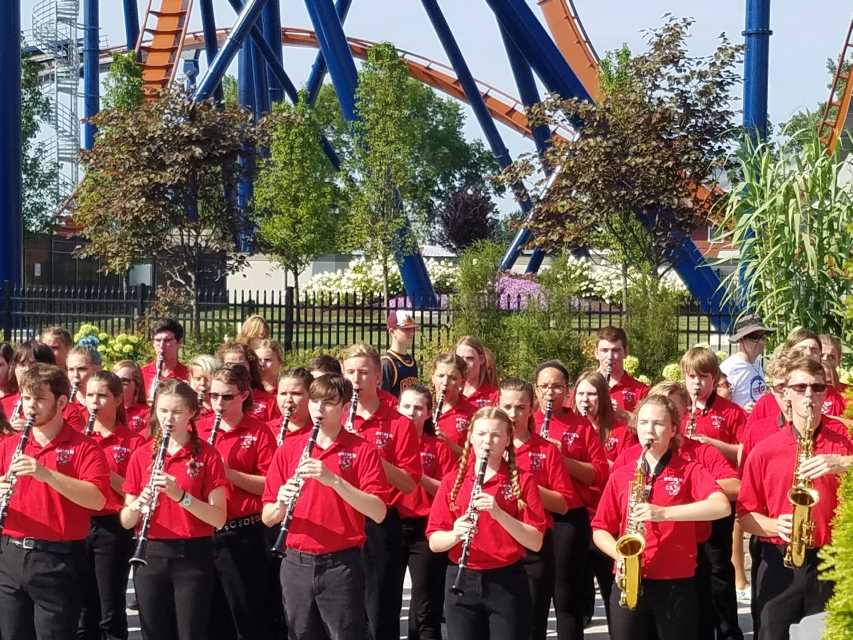 Keep up to date on the latest happenings with the FCMB and Music Mentors. Angie's weekly email and all the rest are here, and follow us on Twitter @mentorFCMB.
Support Our Sponsors – Click thru to see all of the businesses that support Music Mentors
visit the Sponsors Page to see all that have helped and supported us through the year!